2 tags
I tend to do this thing where I imagine situations or scenarios in my head—plan out what I would say to a certain someone, and even practice saying it. …which, is fine.  But. More often than not, the scene never actually takes place.  The conversations never actually occur. Yet still, these scenes I've played over in my mind have more or less "happened" from my point of view.  So, in a sense,...
3 tags
Have you ever wished to be observed?—wished that someone was watching your moves? When you're sitting in a public place. On a park bench. Reading the news. Find yourself faking your emotions. Smirk as if you've read something cute. All in hopes that someone's watching. Admiring. Observing your non-existent attributes. Bite your pen. Stare into space. You're obviously deep in thought. Read some...
3 tags
But you don't give me butterflies.
You've always been a gentleman; your words are always sweet. The compliments you give are meaningful, somehow discreet. Our conversations flow; you listen, as do I. But… you don't give me butterflies—no matter how hard you try. Your kisses are just lovely and the cuddles, oh, so nice. I enjoy all that you have to say; even sitting in silence seems to suffice. We've texted , we've talked, and hung...
2 tags
with me.
You want to know me? Drive with me in the car while I belt out in song. Stand with me in the kitchen as I dance my way through making lunch. Laugh with me in class when my daydreams make me laugh aloud. You really want to know me? Sit outside with me in silence as the weather warms up. Argue with me when I speak with ignorance. Cry with me while I struggle to find my way. You want to know me.
3 tags
I-n-d-e-p-e-n-d-e-n-t
Rely on yourself and the blame is all yours. —no way to cause any drama or start any wars Keep a secret a secret and it will never be told. —no rumors or gossip from which you need to be consoled Take advice that's your own and do what you want. —no regrets that remain to continually haunt.
3 tags
1 tag
Jealousy
Behind a computer screen, flipping through photos online. Unknown and non-existent, your name holds no significance in her ears-your face, no recognition. No move she makes, no thought she thinks has ever held even a figment of you. You don't exist in her mind. Yet. Here you sit: with a worthless prying at your core. Because somehow. someway—she does it better. She obtained...
LOOK! A link you probably won't click on, but... →
Vote for a friend? Make a nice girl happy? Yes? yes. WHOO LOLLAPALOOZA.
3 tags
Uprooted
After a year and a half, it finally happened. My stupid feet at last sprouted roots.  All throughout this quarter and last, they've been growing.  I am here.  I am happy.  I am home. And week after week they've grown—intertwined and entangled with the people. The places. The sights, and the smells. Silly as it sounds I can now walk into my apartment and take comfort in that musty vintage smell;...
3 tags
B-b-b-babble.
Bold. Brave. Blunt. Brilliant. Blatant. Brash. My thoughts: yes. My actions: no. Change this. Find the strength. Make a match.
3 tags
Dinner Time.
Summon up some courage— Sauté it in a pan. Muster up the nerve, Then cook it 'till it's tan. Speak what's on your mind; Words served on a silver plate. You kept it all inside your head. You missed your chance; I just ate.
5 tags
Want to hear something scary?
Love exists.
thankyou-newenglandtrees asked: Hi emily! I dont know if ive ever told you before, but i really enjoy your writing.
3 tags
Writing from emotions that aren't even there.
My heart beats. My blood moves. My lungs expand and contrast. My brain commands. My nose breathes. And my thoughts are kept to myself. At night when I sleep—in the day when I move, this occurs at a steady, constant pace. But when I see you, there's a change in all that and everything, all at once, starts to race. My heart explodes. My blood, it runs. My lungs…they nearly stop. My brain, it spins....
3 tags
Adolecent rememberances from a (slightly) more...
Think back. Remember high school. Remember the painfully juvenile emotions. More importantly, remember their strength. Highs. Lows. But drastically so. Ever wish you could go back? Just to feel something of worth once again? Who cares if you were cheated on—if you punched some boy at the prom? Your emotions were real. At the time anyway. You believed in the feeling and fought to let it be...
Watch
5 dipdongs and a ukulele.
3 tags
>>
Fast forward to a smile. I haven't seen one in a while. Go to one that's there to stay, Because I'm happy in an overall-kind-of-way. Rewind back to the laughter— Back to my romanticized sunny-summer-ever-afters. Where I'm laughing for no reason, Just enjoying warmth of the season. Pause once I'm in love— And not only-maybe-sorta-kind-of, But love that skeptics say doesn't exist. (probably...
3 tags
I've started to realize…
The perfect moment, Perfect time, The perfect person or place, It doesn't exist. There's no such thing. "Perfect" isn't real. It's a word with appeal. Stop waiting around. That time isn't going to come. Have a chance? Take it. Risk it. Fall. Fail. Repeat.
taylor-wah asked: i didn't know you follow me until now. i don't even know you, but we have mutual friends. i like your writing. weee.
3 tags
10:43pm on a Monday
Content. I'm content. Repeat that over, again and again, in my mind. Don't think of my wishes, my wants, or my follies—that will only keep me behind. Content. I'm content. I tell myself to believe that it's true. Depressed?…no, not me. I find way to make do. Content. I'm content. There are thousands out there like me. Waiting with patience…impatience, for their time 'neath the shade of...
2 tags
Just me. acting crazy and stuff.
I let my mind run off again, walking home alone at 1:10am. Behind my wool scarf that hid most of my face, my lips moved to form words that were clearly out of place. With no one around, only empty streets filled with snow, I made up a memory, of a boy I vaguely know. I played out the scenario, all in my head. I'm probably crazy, so I'm going to bed.
Watch
Global Brigades: Public Health - Honduras Just a taste of my unforgettable service trip to Honduras. Find out more ——> (globalbrigades.org/) Huge thanks to all those who supported me and this truly amazing program.
2 tags
Friends I Can Fight With
I want friendships—friendships I where I can fight. Not fight over who said what or where my borrowed hair brush went, But real fights. Fights where my temper sky rockets and I'm not afraid to aggressively state my opinion. Whether it's agreed with or not. Fights where I don't need to hold myself back—where I can express every. last. drop of my discontent. Doors slammed. Feelings hurt. Names...
2 tags
Who am I to be Sad?
Sometimes I hate myself; who am I to be sad? Because realistically, there's nothing in my life that is bad. I don't have a sob story. My parents aren't divorced. I've never lost a loved one. And my friendships aren't forced. My life is beautiful: friends, family, school. Living in Chicago, feeling like the world is mine to rule. So, who am I to be sad? I don't have that right. All of this pity,...
Anonymous asked: I've been sitting on my bed for awhile just reading and rereading everything you've written. I just wanted to say your poems are absolutely beautiful. They convey true emotions, and your way with words is truly stunning. There are honestly no words that can describe how your writings have touched me. I hope someday I'll be able to write as lovely as you do.
2 tags
Angst to Apathy to Angst yet again.
There's all of these stupid life quotes about things "meant to be." About destiny, faith, and following what you believe. We all look to such phrases when in places of doubt. Hoping some higher power will place you on the right route. But. I don't know anymore. I'm calling them out. Those quotes are all bullshit. So let me fucking pout.
2 tags
I Made a Deal to Write More,
So I put my pen down on this page. And I write all the words that come to my mind. And I write them without any gauge: Fragile, nice, sweet, & fresh. Tentative, hesitant. New. Blossoms of flowers coming to life— Fragrant, in all different hues. Beginnings & endings. Sailboats & trains. Candles & stars in the night. Full, dense, think forests…filled with fall leaves and...
2 tags
Admit it.
Why can't we all find our someone? …just know where they are. Why can't all first kisses be special? The kind that make you go "Awww." Why can't every hand find another? One to hold, squeeze, and caress. Why can't there be constant laughter? Relieve all my stress. Why can't we all be upfront? Just ask me to dance. Why can't everyone admit it? …we all crave...
2 tags
Am I Really a Person?
Because, sometimes I don't understand How a person can act so strangely offhand. There's drama & gossip. Lies & deceit. No relationship (friends, family, or lover) is ever concrete. Just when I think I've figured you out, You act in a way that fills me with doubt.
2 tags
Math Doesn't Solve it All.
I want to see scientists, mathematicians, scholars—of all different kinds, put into a room to solve a problem that's on many people's minds. It's the problem of happiness—and its peculiar ways. Where does it come from? …let me rephrase. You see, there's no known formula—no guarantee. Happiness' door has an ever-changing lock and key. I...
Watch
My beautiful trip to Puerto Rico this summer with two of my favorite people.
joelingforsoup asked: Not sure if you're into slam at all, but check out Scratch and Dent Dreams by Eric Darby, I feel like you'd really like it
2 tags
Why I Like the Train Station.
Sometimes I like to travel alone. I can assume an identity that's not one of my own. I quicken my pace, even if I'm not late… …a way to tell others "I know where I'm going; I don't need fate." Just for a moment, as I head towards my train, I know right where I'm going and I don't have to be plain. That business man thinks I'm...
I Can't Fight the Sun.
Petty problems—they run through my mind: "I wish I was __________." Thinner Richer In love Or that life was defined I'll sit down at night—at the end of the day, In attempt to relax and keep my frivolous thoughts at bay. But my trivial notions start to pry at my emotions. So breathing in deep, I look out at the sky. It's filled with new colors while the sun disappears before my eyes. I wish I...
Watch
abbyybba: We threw another tea party.  3rd Annual. Three-peat.  #tp3
6 tags
Watch
Ladies and gents, the fantastic four…
2 tags
Dancing in the Moonlight
Ever get caught up in a memory that was never really there? A fabricated recollection whipped up as some form of prayer. It starts as an inkling of a thought that turns into a dream. Then the scene just keeps on forming—a constant, steady stream. You role play what you'd say, as if the moment was undeniably true, And then you'd play in over and over, analyzing exactly what each person might...
2 tags
A Metaphor for Life
It's a stained glass window—that's what life is. Only mine's in the dark—there's no sun shining in. The beauty is there, in every color and shape… It's just, hard to see—lacking radiance. Of Course, it has its moments—when the sun hits it just right. Each pane of glass stands out as it captures the light. Those are the moments when things fall into place— When I know life's too beautiful to...
1 tag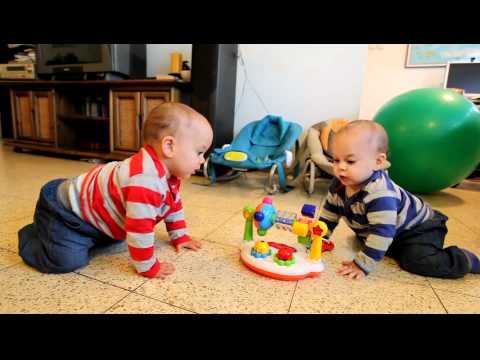 valebarker asked: miss youuuuuuuuuuuuuuuuuuuuuuuuuuuuuuuuuuuuuuuuuu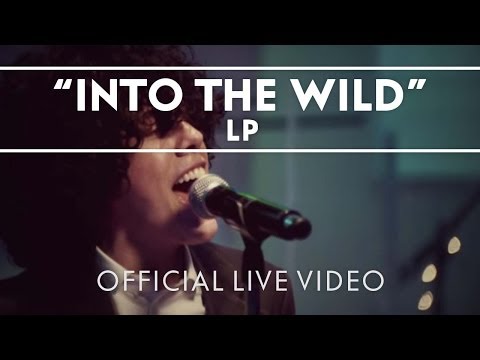 2 tags
A poem with no title, but with information that's...
I'm in a state of confusion, but selfishly so. My preference is clear, but I go with the flow. At first it appears as if I've beaten the odds, but if we continue there will just be facades.
2 tags
Addison
There's this perfect thing in-front of me. It's mine, if I want it; I have the guarantee. I can't pick out any flaws—there are no hidden faults. Yet. When I start to think, my mind stops— abruptly halts. It's a feeling in my gut that tells me, "Not all is well." As if my mind is playing tricks on me, while my heart has more to tell. I set out to ignore it—in hopes that it will leave. Because. It's...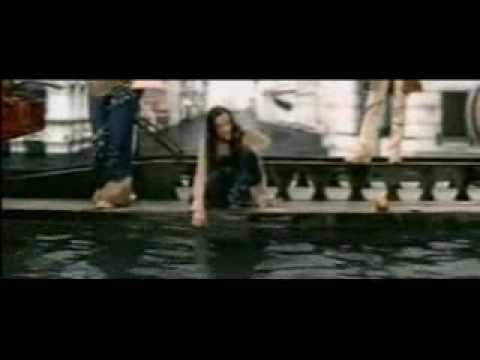 Anonymous asked: what video editing program do you use? i love your videos, they are so fun! :)